Archaeologists have discovered hundreds of Aboriginal stone tools underneath Flinders Street Station, while buried blocks' have preserved toys and food from the first European settlers. Find out more about these and other hidden treasures in our Underground Melbourne series.
By Cara Waters and Patrick Hatch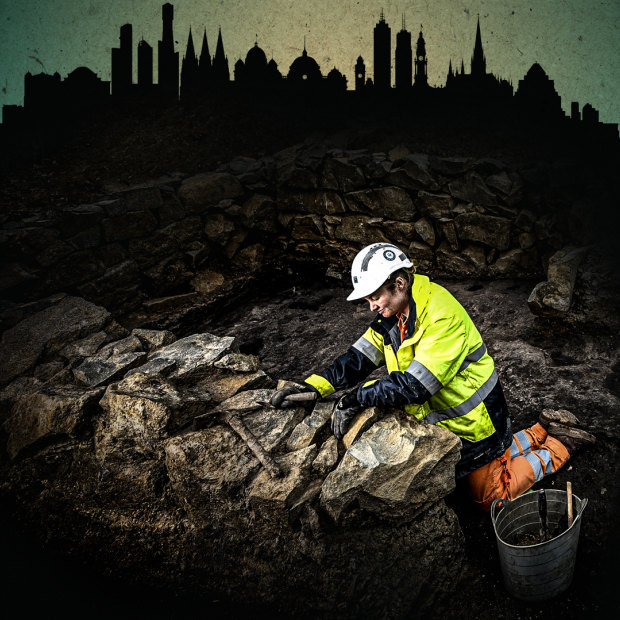 Buried treasures have been discovered underneath the city. CREDIT:MARIJA ERCEGOVAC
The clocks at Flinders Street Station have been a meeting point for the city ever since the station was built in 1854, but recent archaeological digs show the area has been a gathering place for thousands of years.
In 2018, excavations for the Metro South Tunnel opposite the station and next door to Young & Jackson pub uncovered around 300 Aboriginal artefacts, mainly scatters of stone tools which indicate the site was used for corroborees and other celebrations.