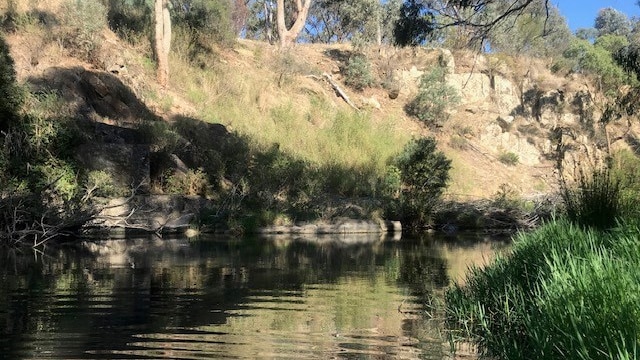 The creek runs from near Hepburn to the Loddon River, in southern Dja Dja Wurrung country.
Victoria's naming authority has officially changed the name of a Central Victorian creek with racist connotations.
Dja Dja Wurrung leaders have been advocating for more than a decade to change the name of Jim Crow Creek, which runs between Hepburn and Newstead.
As of Thursday the waterway will be known by its traditional Aboriginal name, Larni Barramal Yaluk, which means "home of the emu creek".
Geographic Names Victoria made the change official in the Victoria Government Gazette on Thursday.
Hepburn Shire Mayor Brian Hood said the decision was welcome.
"The term 'Jim Crow' has its origins in racial segregation and anti-black racism and is therefore unacceptable," he said.
"Larni Barramal Yaluk … reconnects the landscape with Dja Dja Wurrung culture and language."
White settler Captain John Hepburn named the creek in the 1830s, when "Jim Crow" was a derogatory term used for black slaves and racial segregation.
Hepburn Shire Council and Mount Alexander Shire Council both resolved to request Geographic Names Victoria rename the creek at council meetings in April 2022.
That decision came after consultation with community and stakeholders including local Aboriginal elders in 2021.
Key points:
The Dja Dja Wurrung Group says the calling the creek Larni Barramul Yaluk is a way of "speaking to country in the most beautiful way"

The creek was named in the 1830s by Captain John Hepburn

Thirty objections to the change were lodged and 146 submissions were made in favour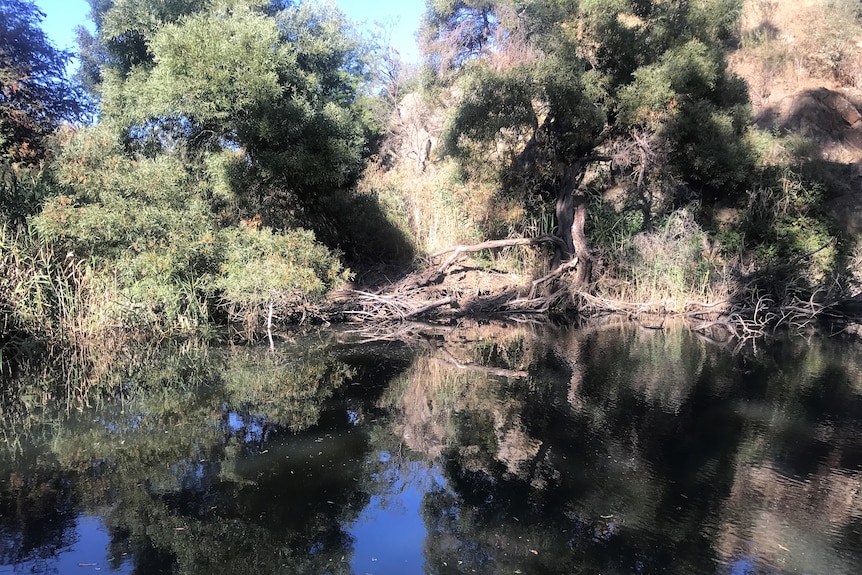 Opponents to the name change were vastly outnumbered by those in favour. Supplied: Hepburn Shire Council
'Speaking to country'
Hepburn Shire's public consultation ended with 146 submissions in support of the name change and 30 objections.
Opponents said Jim Crow was not a racist name (although this claim was discredited by council), that the new name was too hard to pronounce and that changing the name was "divisive".
Appeals against the name change were lodged with Geographic Names Victoria and were assessed during the renaming process.
Mount Alexander Shire Mayor Rosie Annear said the new name was inclusive and reinstated Dja Dja Wurrung language into the landscape.
Dja Dja Wurrung Group chief executive Rodney Carter said the creek had finally been liberated.
"The creek has an identity and a spirit," he said.
"We are at last affording it the respect it deserves by giving back its name — to now say its name is speaking to country in the most beautiful way."
Mr Carter said it was a culturally significant day for the region.
"I think there is the pride in the achievement, but it also makes people feel more well about themselves, our history, what our ancestors did at country and giving language back to country," he said.
"It's an amazing feeling."
Cr Hood said council staff would soon begin work to install new signs at the creek.
"This is a complementary step to what council does with its body of work on ongoing reconciliation and recognition," he said.
Cr Hood said the history of the creek's name would remain in official records.