Read the original article here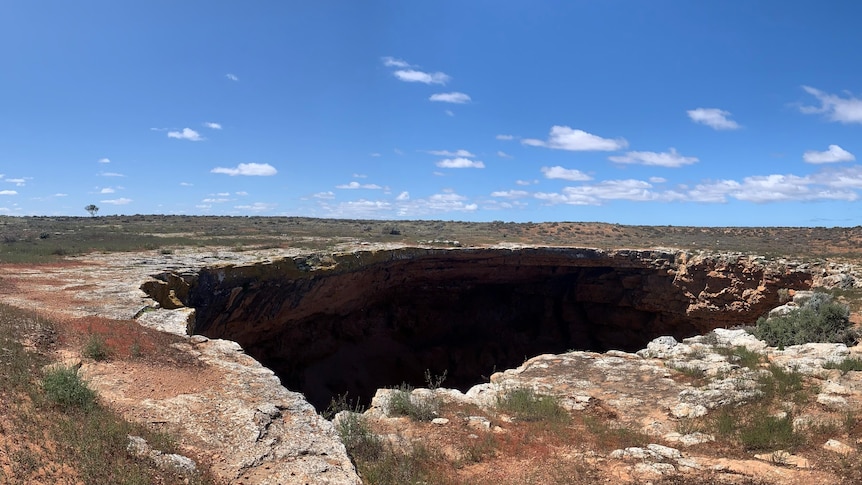 The Koonalda Cave contains archaeological deposits that are more than 22,000 thousand years old.
The federal government has announced $400,000 in funding to improve the security of the Koonalda Cave in the Nullarbor Wilderness Protection Area.
Last December, vandals dug under a steel gate, entered the caves, and destroyed Aboriginal rock art by scrawling "don't look now, but this is a death cave" on the walls.
Key points:
Cameras, better fences and signs will be installed at the site
The state's National Parks director says the cave offers an "incredible" glimpse into what life was like more than 20,000 years ago
SA Aboriginal Affairs Minister Kyam Maher says an increasing number of people are developing a sense of pride about Indigenous history
Koonalda Cave is home to ancient finger markings and archaeological deposits that show proof of Aboriginal life from 22,000 years ago.
South Australian Aboriginal Affairs Minister Kyam Maher said the state's environment department was working with the Mirning traditional owners to install a security system.
"With this grant from the federal government we're going to be able to do even more for the management by installing security cameras," Mr Maher said.
"People gained unauthorised access entrance to the caves and that's really disturbing for many traditional owners.
"It is crucial that these important places are protected.
"We're really pleased that this funding will really help ensure that the cave is preserved, managed well, and is protected from people entering it."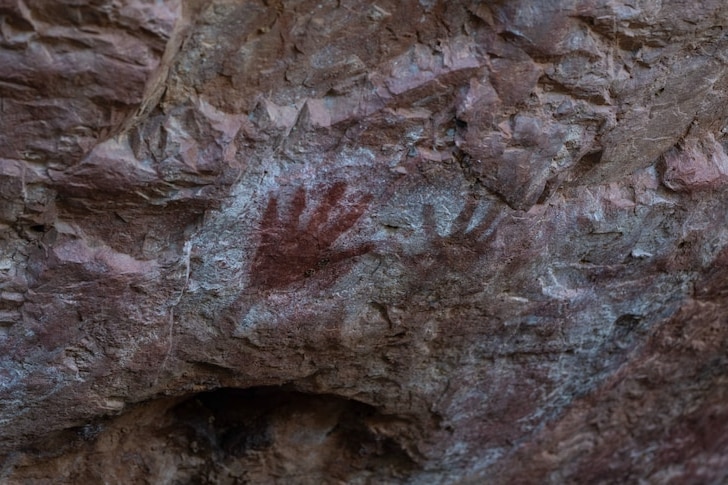 Vandals defaced the art in December. (Supplied: Timbee Photography)
National Parks director Jason Irving said the installation of warning signs was also being considered "so that visitors can appreciate and respect … that this is a really special place that needs to be kept off-limits".
"There is existing security barriers there, but we've since strengthened them and the general public can't go in there," he said.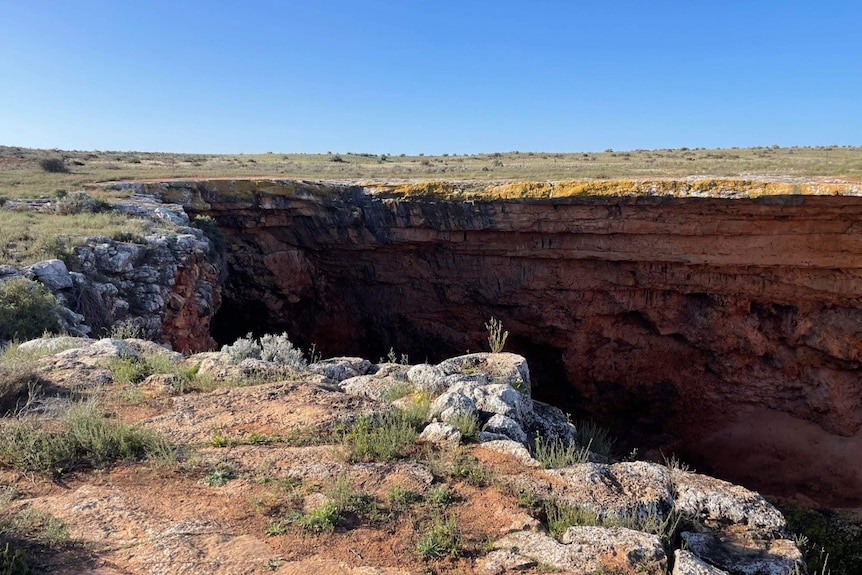 Security cameras, signs and improved fencing will be installed to protect the cave.
Mr Irving said the cave was vital to First Nations history.
"What you see there is evidence of mining, which really gives an incredible window [Into] to life back then, when Aboriginal people lived in and moved around that area," he said.
"It reveals the continuity that people have lived and thrived in this area for tens of thousands of years and fundamentally that's one of those incredible things that we take for granted in Australia."
Mr Maher said there was much to learn inside the caves.
"There's been a real change over the decades where so many South Australians are learning more about the shared heritage and the fact that we share this land with the oldest living culture on the planet is something more people are becoming proud of," he said.
Work on the security upgrades will begin in the coming months.