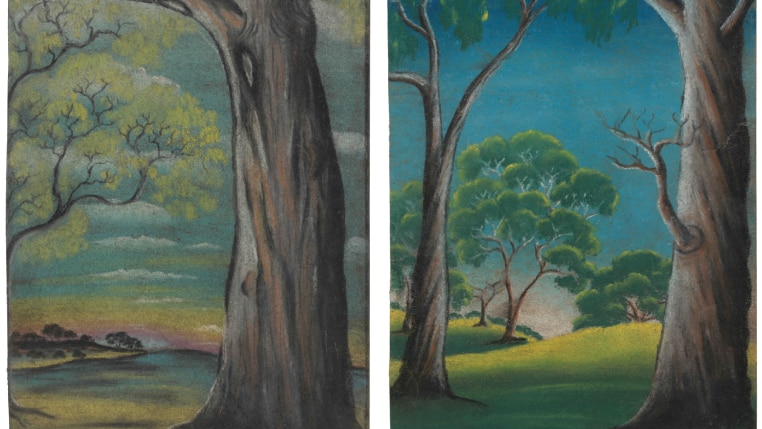 Ten pieces will be added to the Herbert Mayer Collection
Key points:
Artworks created by children at the mission have been discovered around the world
The daughter of the last known surviving artist says the paintings help to connect families and communities
Last year the works where exhibited in the UK, where many have been sold in the past
A descendant of the Stolen Generations has been thrilled to see uncovered artworks that were created in the 1940s by children at a West Australian mission.
Ten pieces of art lost for decades will be added to the Herbert Mayer Collection of Carrolup Children's Artwork, located at the John Curtin Gallery at Curtin University.
The collection of drawings, which already has more than 130 pieces in it, is celebrating the 10th anniversary of its return to Noongar Country.
Three of the 10 works being added to the collection have been donated by Priscilla Kelly, whose grandfather Charles Cook was the Carrolup school inspector.
Ms Kelly said the artworks were given to her father before she was born.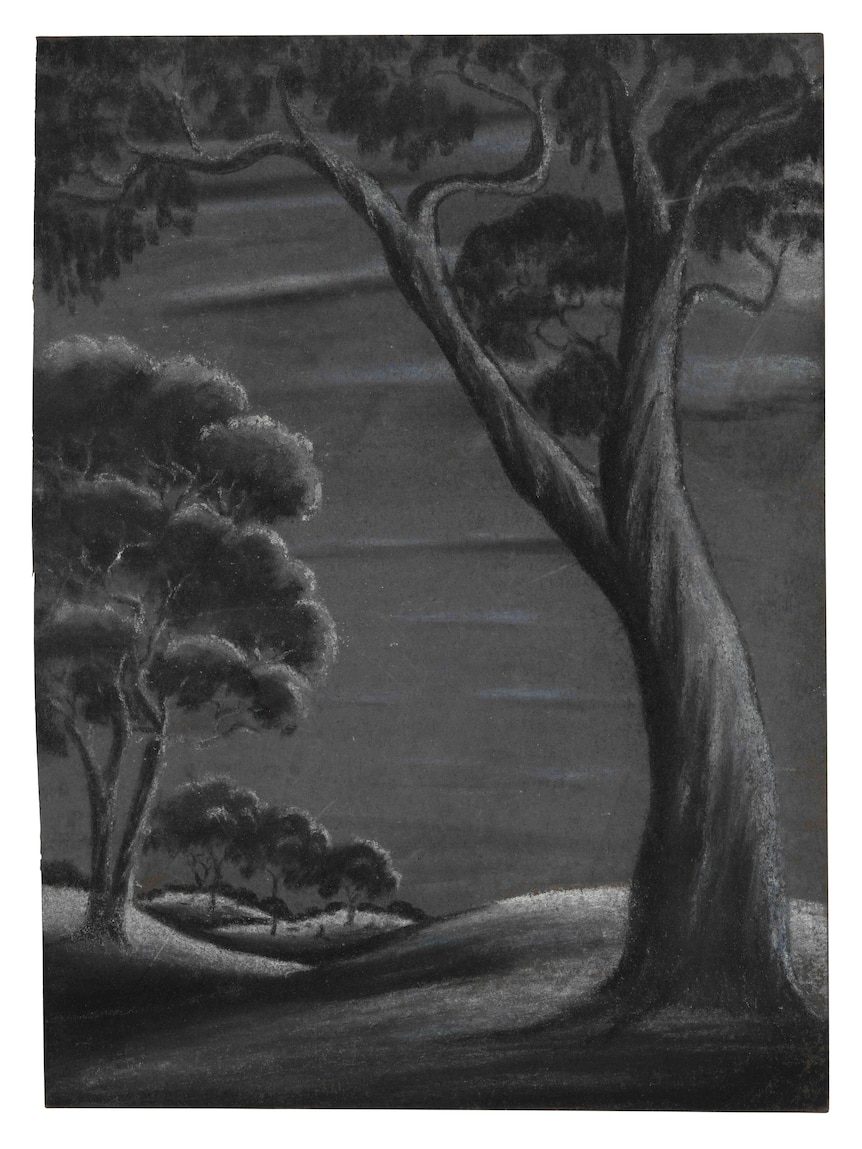 The identity of the artist who created the latest work to be donated is unknown.
Her family cherished the paintings but she was delighted to be able to return them.
"I never thought they were really mine — I just had them," Ms Kelly said.
"I spoke to my brothers and sisters and everyone was really happy to be able to have the opportunity to return them to the artists."
Kathleen Toomath and gallery curator Michelle Broun.(Supplied: Sam Proctor/Curtin University)
'Reconnecting of family'
Alma Toomath, the last known surviving Carrolup artist, was taken away from her mother's care to live at the mission in the late 1940s.
Seven decades later she was reunited with her artwork after it was uncovered and displayed in the gallery.
Her daughter Kathleen Toomath said understanding where the works in the collection were from, and how people had come in contact with them, was important for families.
"New works coming in allow us to connect with family, connect with the story of the recipient of the work," she said.
"How they got the work in the first place is sometimes as equally as important as the work itself.
"It's what the works can enable within the community.
"The reconnecting of family that may have never had connection previously with their person that was a child artist."
Last year the collection was taken to England and Scotland to showcase in an exhibition in a bid to help uncover more works, as many pieces had been taken overseas and sold in London.