Read the original story on the Guardian website here
About 35 Aboriginal languages remain in NSW, and the state's Aboriginal languages week is designed to halt further loss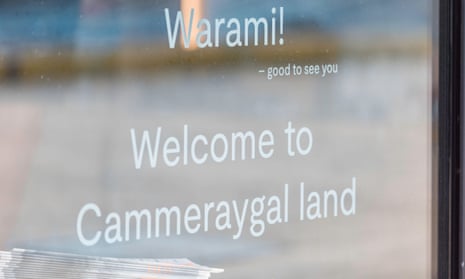 The NSW government's Aboriginal languages week will teach languages that remain across the state, particularly to children and young people. Photograph: Stephen Dwyer/Alamy
Some of the last surviving Aboriginal languages left in New South Wales are at risk of extinction unless governments maintain funding and support to preserve them, the state's Aboriginal Languages Trust says.
The trust's executive director, Clare McHugh, says it is hard to know exactly how many languages existed before colonisation but about 35 of them remain in NSW.
McHugh, a Gamilaroi and Dhungutti woman, says without support some of these languages and dialects could die out and this cultural heritage would be lost forever.
She says this highlights the "really important work" of protecting them, including NSW's first Aboriginal languages week, to be held in October.
"The risk of not having steady, dedicated and ongoing commitment from governments to support communities in this work is you would see a number of languages become extinct," she said.
McHugh said the Aboriginal languages week is an Australian first and comes as governments and advocates around the world are pushing to "stop further language loss".
The week, which will kick off with a free public festival in Sydney, will run every year during the week of 24 October to mark the date the Aboriginal Languages Act became law in NSW in 2017.
The NSW Aboriginal affairs minister, David Harris, said the week will focus on teaching languages that remain across the state, particularly to children and young people.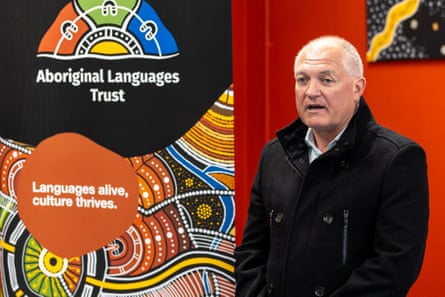 Minister for Aboriginal affairs, David Harris, says Aboriginal languages week is an 'opportunity to not just rediscover some of these languages but to grow their usage'. Photograph: Joseph Mayers/Joseph Mayers Photography
"It's really important to accentuate the value of teaching and learning language across the community, particularly connecting young kids back to their culture," he said.
Harris hoped the week would raise awareness and increase support for the revitalisation and reclamation of Aboriginal languages.
"Losing any language is a terrible shame. We've got the opportunity to not just rediscover some of these languages but to actually grow their usage."
People or organisations wishing to host an event or activity can apply for grants of up to $5,000 from a $250,000 pool to be administered by the Aboriginal Languages Trust. Applications are open now until 23 August for the October events.