Click
here
to read the original story on ABC website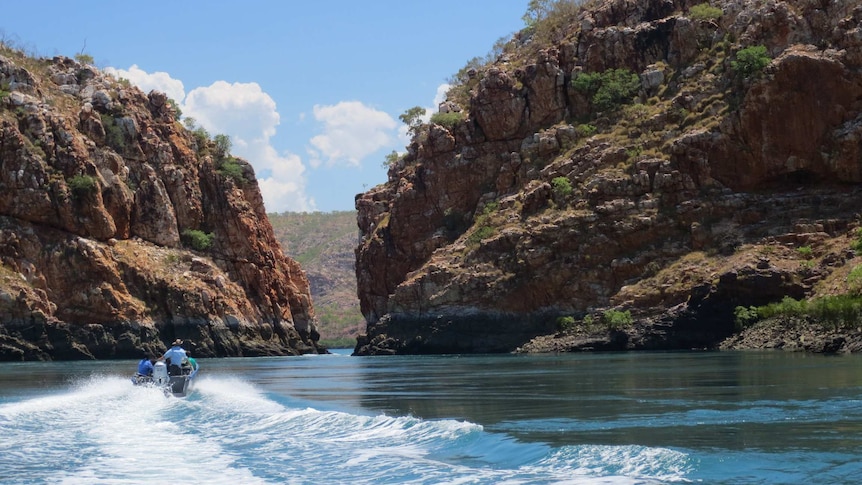 Traditional owners say the area holds great cultural significance, and can be dangerous for visitors.
Key points:
The Dambimangari Aboriginal Corporation says closure only refers to boats passing through the gaps
They say they are working with operators to develop alternative tourism experiences
The local tourism operators are concerned about the future viability of their businesses
Traditional owners say they are working towards phasing out boats passing through the gaps at the iconic Horizontal Falls on the coast of the Kimberley region in a bid to protect its cultural value.
The falls form when seawater rushes with the ebb and flow of the tide through two short and narrow gorges about 300 metres apart.
The Dambimangari Aboriginal Corporation (DAC) represents the traditional owners of the Horizontal Falls, which are a premier tourist attraction in Western Australia's north.
In a statement, the corporation said it was looking to stop boats from passing through the falls, but not to block access to the area completely.
"Traditional owners would like to stress that closure only refers to vessels passing through the gaps," a spokesperson said.
"The decision follows a 12-month consultation process involving traditional owners, tour operators, DAC, the Department of Biodiversity, Conservation and Attractions (DBCA) and Tourism WA, which was triggered by an incident in May 2022."
Last year, dozens were injured when a jet boat crashed into a rock wall at the falls.
A spokesperson said DAC had heard tourism operators' concerns.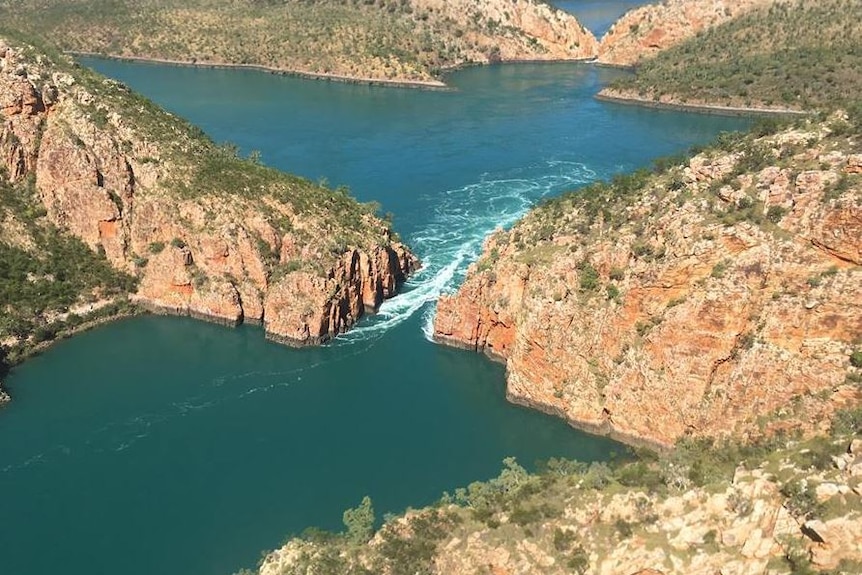 "We are committed to continuing to work closely with the tourism industry and state government on a multi-year staged closure that incorporates feedback and provides clear time frames to account for forward bookings and enable businesses to plan for change," the spokesperson said.
In its statement, DAC said Garaan-ngaddim (Horizontal Falls) was "mamaa", a powerful, sacred place.
"Our people lived there all year round and we still feel their presence," the statement read.
"It is a quiet, calm place but it can be dangerous.
"You don't rush through it, we've seen how country responds when people don't respect its power.
"We ask visitors to be quiet at Garaan-ngaddim, [and] respect our cultural obligations to care for country and culture and keep you safe."
A year in the making
Traditional owners first worked with the DBCA to raise the idea of potentially blocking off part of the gaps at the falls, at a closed-door meeting with operators in March.
Operators were told no new licences would be issued to companies looking to pass through the falls, but that no final decision had been made on long-term changes for companies that already held licences.
Some companies were concerned about the future viability of their businesses, which often cost millions to maintain and run.
The DBCA told the ABC in a statement any changes to the licences would not impact 2024 businesses.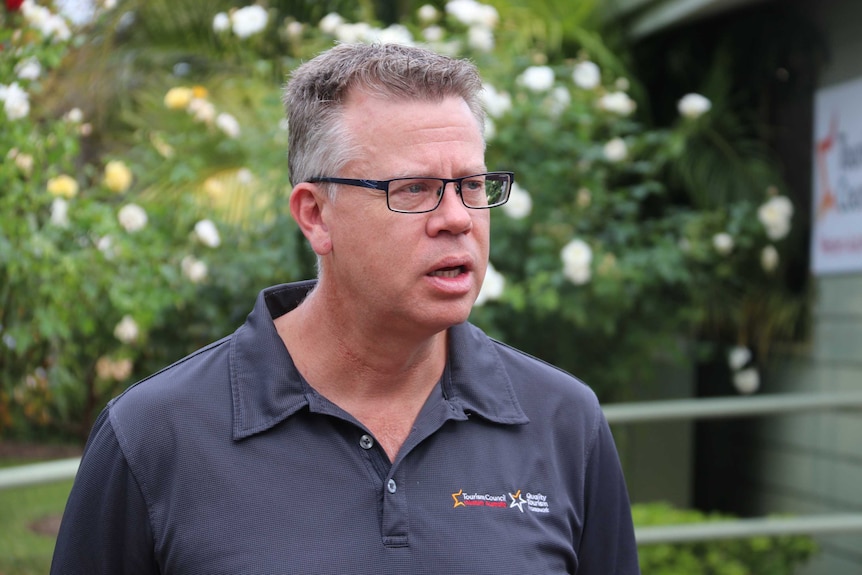 Tourism Council of WA chief executive Evan Hall said, from his perspective, Horizontal Falls was a bucket list experience.
"You need the certainty for the licence to operate," he said.
"You need certainty to be … promoting Western Australia.
"People come from Germany, from the US, from Japan, and those businesses [in the Kimberley] … have to spend money advertising.
"And unless we're highlighting around the world, we will get less people turning up to the Kimberley."
WA Minister for Tourism Rita Saffioti said she wanted to see Horizontal Falls remain open to visitors.
In a statement she said the government would work with both the DAC and the tourism industry to resolve the issue.
Talbot Bay will remain open to visitors.