By Nick Toscano: March 1, 2023
Traditional owners are demanding greater guarantees that uranium mining will never return to the World Heritage-listed Kakadu National Park as a company backed by Rio Tinto continues to attribute a $90 million value to the untapped Jabiluka deposit.
The Gundjeihmi Aboriginal Corporation, representing the Mirarr people in the Northern Territory, welcomed mining giant Rio Tinto's decision last week to cease referring to Jabiluka as a prospective "mineral resource", because it has promised not to mine the deposit as long as traditional owners oppose it.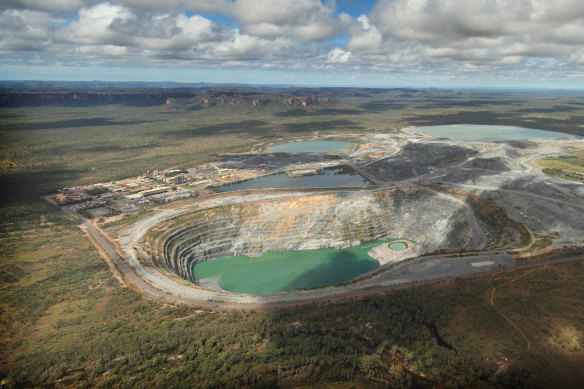 The group called on Rio Tinto's majority-owned Energy Resources Australia (ERA) to "follow the lead of its major shareholder" and do more to rule out any suggestion that the development or sale of Jabiluka remained a possibility.
"Jabiluka is still sacred to Aboriginal people, its cultural heritage value is still globally significant … and now the second-largest miner in the world says it is unrecoverable," Gundjeihmi Aboriginal Corporation chief executive Justin O'Brien said. "ERA should do the same."
In its latest update to investors, ERA noted that its Jabiluka lease was subject to a long-term care and maintenance agreement with traditional owners, struck in 2005, which ensures that the deposit will not be developed without the Mirarr traditional owners' consent.
However, it stopped short of taking a full impairment on the deposit's value and has continued to categorise Jabiluka as an "undeveloped property" – an asset not yet ready for use.
"It is uncertain that this consent will be forthcoming and, by extension, that the Jabiluka deposit will be developed," it said.
An ERA spokesperson said its priority remained the rehabilitation of the Ranger uranium mine, and meeting its statutory and contractual obligations. "ERA continues to comply with all its obligations under the long-term care and maintenance agreement in place for Jabiluka and will continue to do so," the spokesperson said.
The prospect of mining at Jabiluka – a lease area near the Ranger uranium mine that is surrounded by, but is not part of, the Kakadu National park – sparked fierce opposition among traditional owners and environmental campaigners in 1998 when thousands took part in a human blockade at the site and hundreds were arrested.
Since the signing of the 2005 care and maintenance agreement, Rio Tinto has made clear that Jabiluka will not be developed, because of long-standing traditional owners' objections.
Rio Tinto became embroiled in a stand-off with the ERA board last year after ERA commissioned an independent report that suggested traditional owners might change their mind about the Jabiluka project, or that the lease might be able to be sold.
Rio Tinto said the Grant Thornton report failed to appropriately recognise the long-standing opposition of the Mirarr people to further uranium mining on their country, and called for the ERA chairman to resign.
Last month, ERA said it had re-established an independent board committee, which includes former federal Indigenous affairs minister Ken Wyatt, and hired new financial advisers as it assessed funding options to complete the rehabilitation of the Ranger uranium mine.
The calls from the Mirarr people come as Rio Tinto has been seeking to strengthen its ties with First Nations communities and improve its approach to cultural heritage across its far-flung operations following the destruction of the 46,000-year-old Juukan Gorge rock shelters in Western Australia in 2020.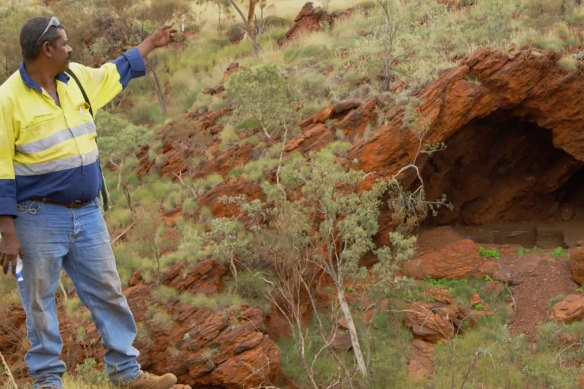 The blasting of the culturally significant site was legally sanctioned but went against the wishes of traditional owners, who said they were not aware of the miner's intention to destroy the site until it was too late for the explosive charges to be removed.
The saga sparked worldwide condemnation, led to the federal inquiry and plunged the company into crisis. An uprising by Rio Tinto's biggest shareholders in Australia and Britain eventually forced the resignations of its chief executive and chairman.
Rio Tinto's new chief executive, Jakob Stausholm, has since made restoring trust and rebuilding relationships with traditional owners one of his top priorities.